The Ultimate Guide to Magic Kingdom // Walt Disney World

While in Florida, I knew we had to go to some Orlando theme parks. Alex has never ridden a roller coaster (I know, crazy) and since I love roller coasters, I wanted to be there when he rode one for the first time. Since we were short on time, we decided to drive to Orlando (it's about 4 hours from my mom's house in Naples) for two days. We spent one day at Universal Studios/Islands of Adventure and one day at Magic Kingdom!
Magic Kingdom is classic, wholesome Disney fun. It's truly an immersive Disney experience. Even the staff (they are called cast members) go above and beyond to make your experience "magical". The rides aren't as intense or as big as Universal/Islands (they don't currently have an upside-down ride, but they are building one), but they have tons of popular theme rides like "It's a Small World", Peter Pan's Flight, the Pirates of the Caribbean, Space Mountain, and Splash Mountain.
---
TICKETS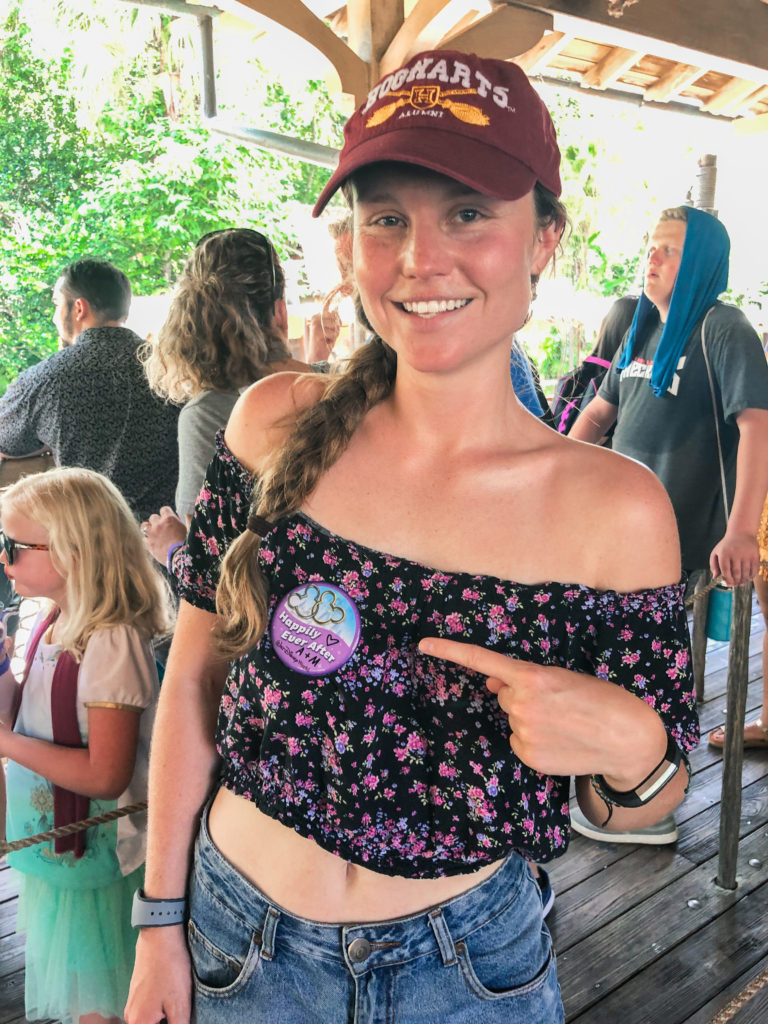 You can purchase tickets on the Disney website, but it's a lot cheaper if you book from the US. When I tried to purchase tickets while in South Africa, I couldn't buy just one day, I had to purchase multiple days. I finally booked single-day tickets when I got the States. The tickets were about 150 each but, to be honest, I can't remember exactly. They also offer Florida resident discounts, but we went during a blackout date.
---
FASTPASS+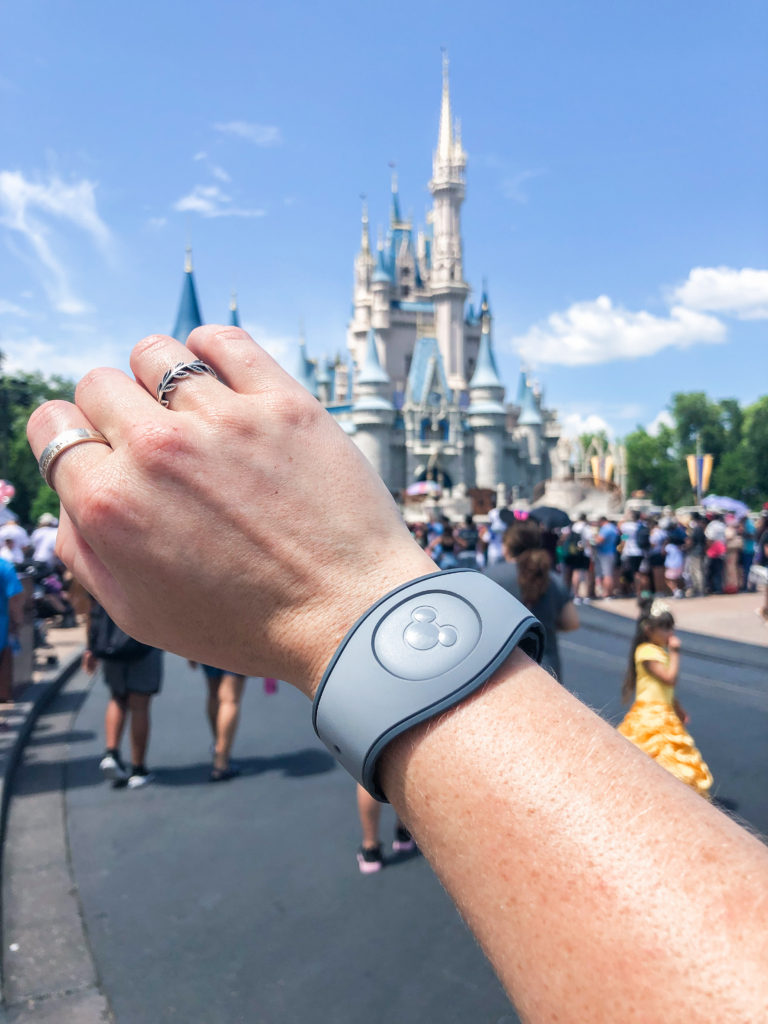 A FastPass+ lets you skip lines at the rides and is loaded onto your MagicBand (your ticket into the park). A FastPass+ is almost a necessity for the busy summer months. We stayed at a Disney resort so we got an automatic FastPass+ for three rides. We got to choose which rides and the times we wanted to ride. We used our FastPass+ on "It's a Small World", Jungle Cruise, and Space Mountain. You feel so elite walking past the 2-hour line in the sweltering heat to get on to the ride in 20 mins.
---
DISNEY APP
The Disney app was so useful during our visit. We used it to book our three fast pass rides, the app listed wait times for all the rides in the park so you knew when to head to the ride or when to do something else, and the app was our room key at the Disney resort.
---
FAVORITE RIDE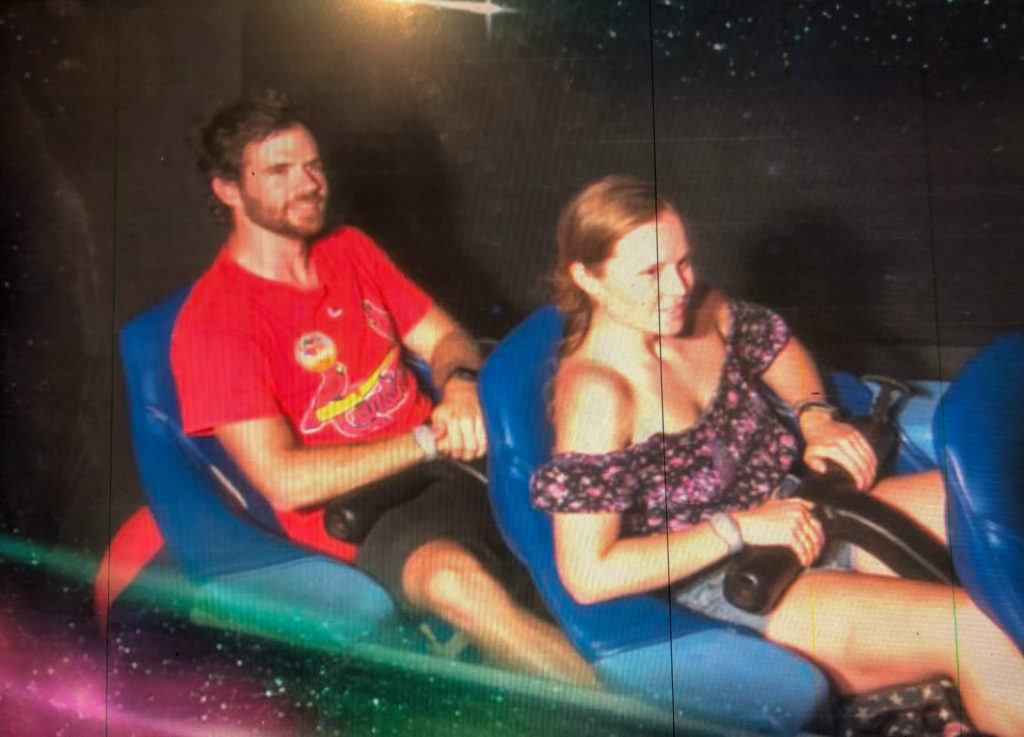 Space Mountain is so cool! The entire roller coaster is in the pitch black but there are twinkling stars and galaxies all around you so you feel like you're in space. Honorary Mention to Splash Mountain.
---
WHERE TO STAY?
We stayed at the cheapest Disney resort we could get – Disney's All-Star Music Resort. The hotel was nice, clean, and provided free transportation to all the Disney parks (we were about 20 minutes away from Magic Kingdom). We only stayed for one night otherwise we would have taken advantage of the pools, cafeteria, and other amenities. Staying at a Disney Resort is nice because you can pick up your MagicBand from the hotel reception and you don't have to pay for parking at the parks. We also used the Disney app to unlock our room so no need for a key. A standard room was around $150. There are so many different Disney resort options ranging from basic to extravagant (well, nothing is "basic" at Disney). Check them out here.
---
WHAT TO EAT?
Like everything else at these parks, the food is crazy-expensive. Alex and I, the responsible (broke) people that we are, brought out our own food to the parks. We packed our bags full of peanut butter and jelly sandwiches, granola bars, and bananas. However, we did splurge on a couple treats. Disney is famous for its Dole Whip (pineapple-flavored ice cream) and I couldn't resist a Mickey Mouse ice cream bar. Our MagicBands were connected to my credit card so we could just tap our bands at the register (great for convenience but not great for self-control).
---
WHEN TO VISIT?
Alex and I were a little limited on when we go to Orlando since we were only in the States for five weeks, but I would have loved if we had gone in February instead of July. Bottom line: it was brutally hot and humid and since it's the summer holidays, the crowds were insane. We went on a Monday and Tuesday and still had to wait almost two hours for some of the rides. The humidity was way worse than South Africa and Alex (the guy raised in Africa) was sweating more than I'd ever seen. But hey, that's Florida for ya. Luckily the rides had fans (and sometimes air conditioning) in the waiting area.
---
I made a video trying to be a Disney Adult. Watch the video here:
---
Which is your favorite Disney Park? Which park should Alex check out next? Let me know in the comments!