Camping at Kiambi on the Zambezi River
Camping is a great way to travel and have some fun while also respecting pandemic guidelines. Since arriving back in Zambia in March, Alex and I have partaken in many camping trips – almost once a month! We are so lucky to live in a country with so much untouched, natural beauty, and an abundance of camping opportunities.
One place that I haven't spent much time in Zambia is the Lower Zambezi. The Zambezi is a river that runs through Angola, Zambia, and Mozambique, and along the border of Zambia and Zimbabwe. It is also the river that flows into Victoria Falls. The Lower Zambezi is the term used for the part of the river in southern Zambia and the Lower Zambezi National Park.
There are so many things you can do in the Lower Zambezi like camping, boating, fishing, game drives, etc. However, there are no in-water activities in the Lower Zambezi because the river is filled with dangerous crocodiles and hippos.
---
Where to stay?
There are also so many lodges that line the Zambezi ranging from private houses to 5-star resorts and from camping to glamping. We chose to stay at Kiambi Safari Lodge. Kiambi a mid-range lodge with nice chalets and a campsite for people who want to save some cash. You can bring your own tent or pay a bit extra for a tent with a mattress and bedding. The campsite has toilets and showers and a fire pit and braai for each group. There are also outside sinks for washing dishes. However, there are no refrigerators, so if you want to keep your food cold, bring lots of ice and coolers. The lodge has a restaurant and bar but we opted to cook our own food and bring our own drinks.
Kiambi kept safety at top of mind. You had to wear a mask if you entered the lodge and the staff wore masks at all times.
---
When to go?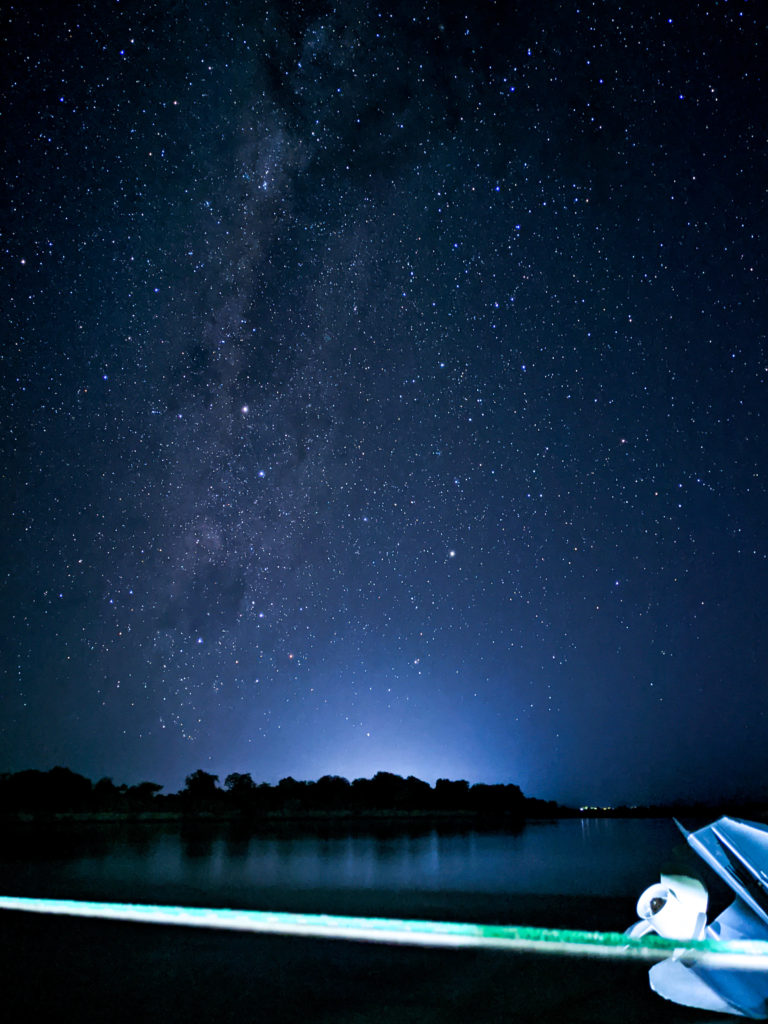 We took advantage of the long weekend to stay at Kiambi for five days. We also happened to visit Kiambi at the beginning of winter. Now, let me make one thing very clear… winter in Zambia is a lot different than winter in the States. I'll admit, the nights were cold. I had to bundle up in jeans and sweatshirts while sitting around the fire and we had to bring lots of blankets to keep us warm at night. However, during the day I was sitting in the boat in a bikini, not quite sweating, but very comfortable. I've been told that the Lower Zambezi in summer is absolutely miserable (heat-wise).
---
Boating at Kiambi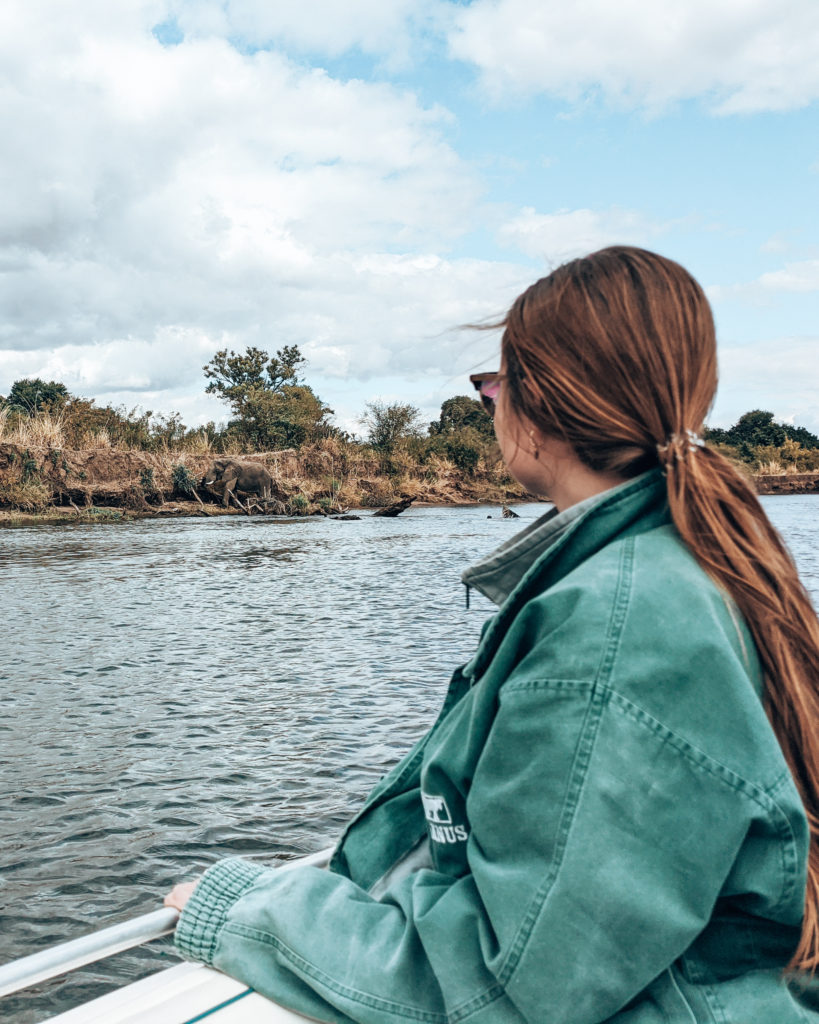 One of the main activities to partake in when you visit the Lower Zambezi is boating. Whether that means a sundowners cruise to view wildlife or fishing, you are going to be on the water most of the day. You can bring your own boat and dock at Kiambi (as our friend did) or you can rent a boat with a driver for $100/day (with 10 litres of petrol – you pay more for any extra petrol used). I obviously did not partake in fishing, but some of our friends did (catch-and-release style, of course!).
---
Hanging out on sandbanks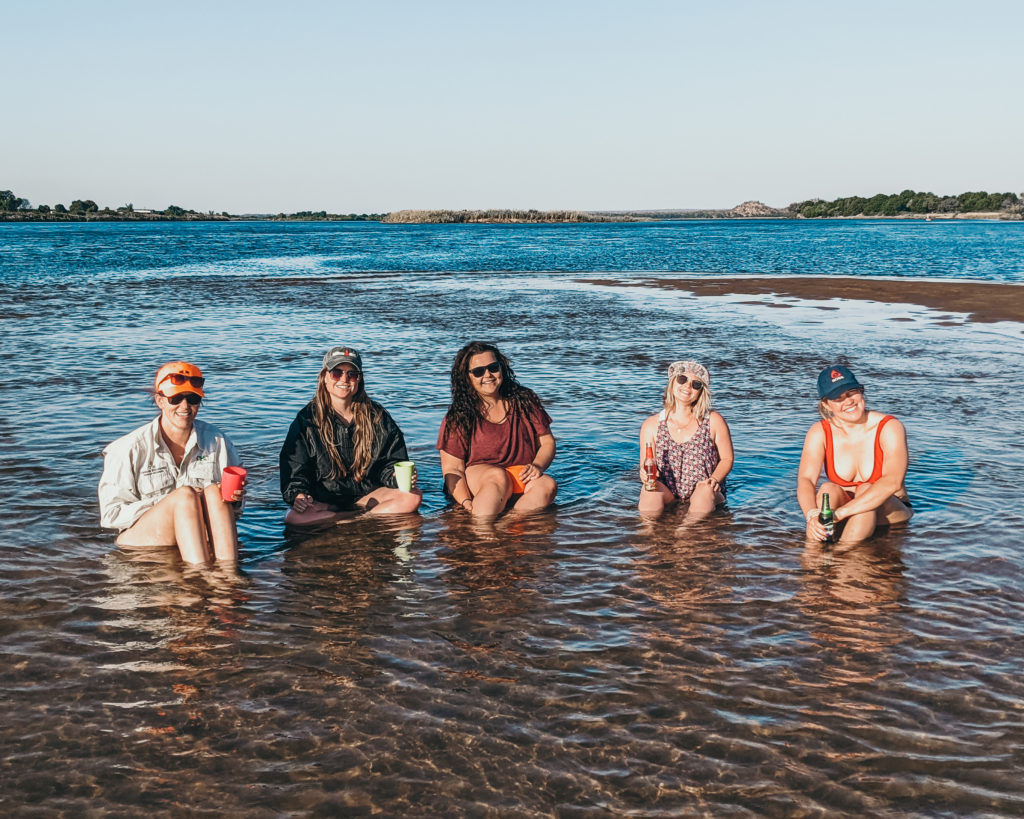 As I mentioned before, swimming in the Zambezi is a big no-no. There are too many dangerous, wild animals to risk the dip. In fact, last month someone lost their leg to a crocodile on the Zambezi! However, there are areas of the Zambezi where sandbanks appear and create a beach of sorts. These areas are safer and as long as you keep an eye out for wildlife (and your boat ready to go) you'll be fine. You can even hang out in the shallow part of the water where it's harder for an animal to sneak up on you. Please remember, this is just the advice I got from local Zambians. I am not Zambian and this was my first time here, so take my advice with a grain of salt.
---
Animals on the Zambezi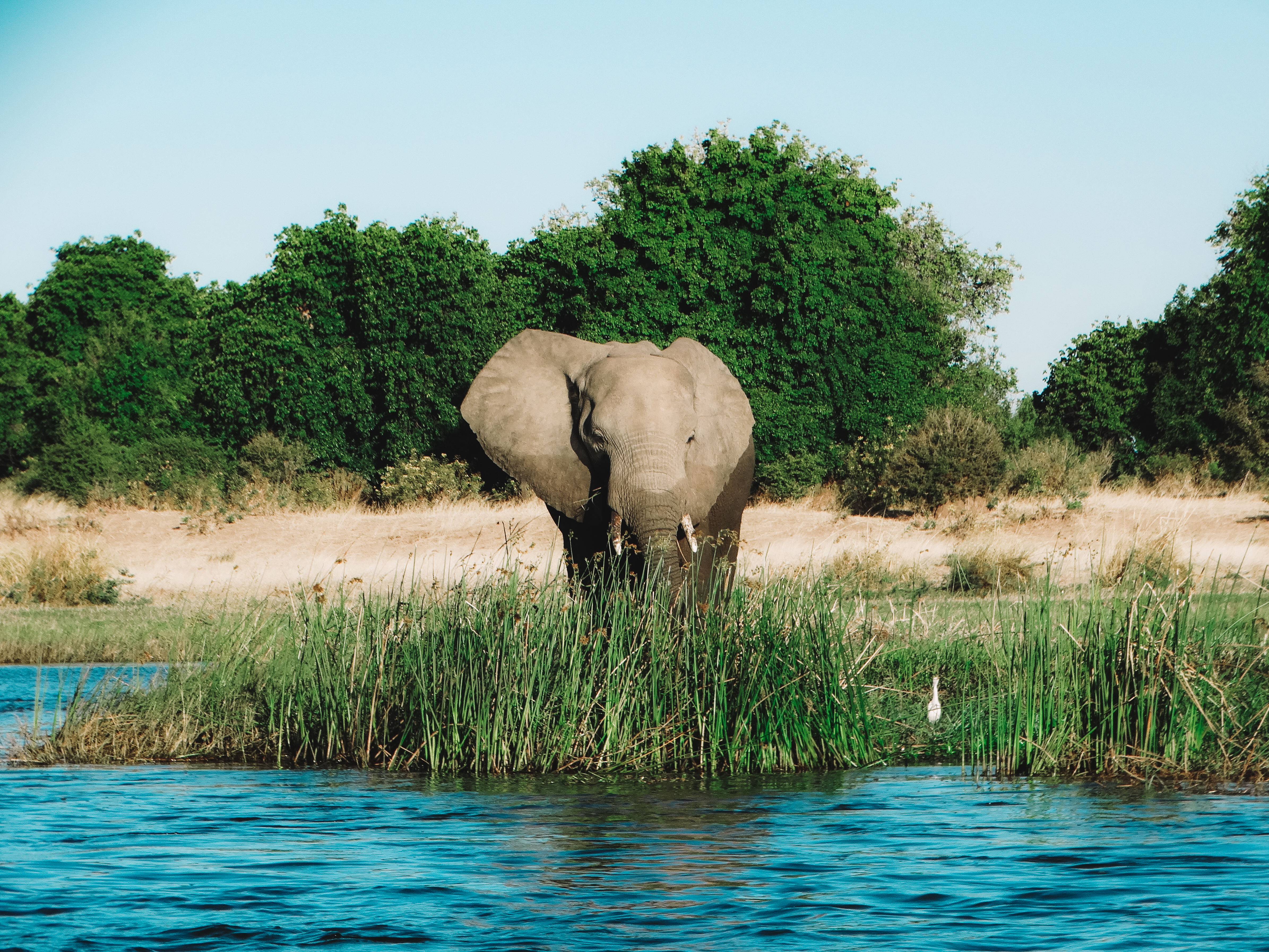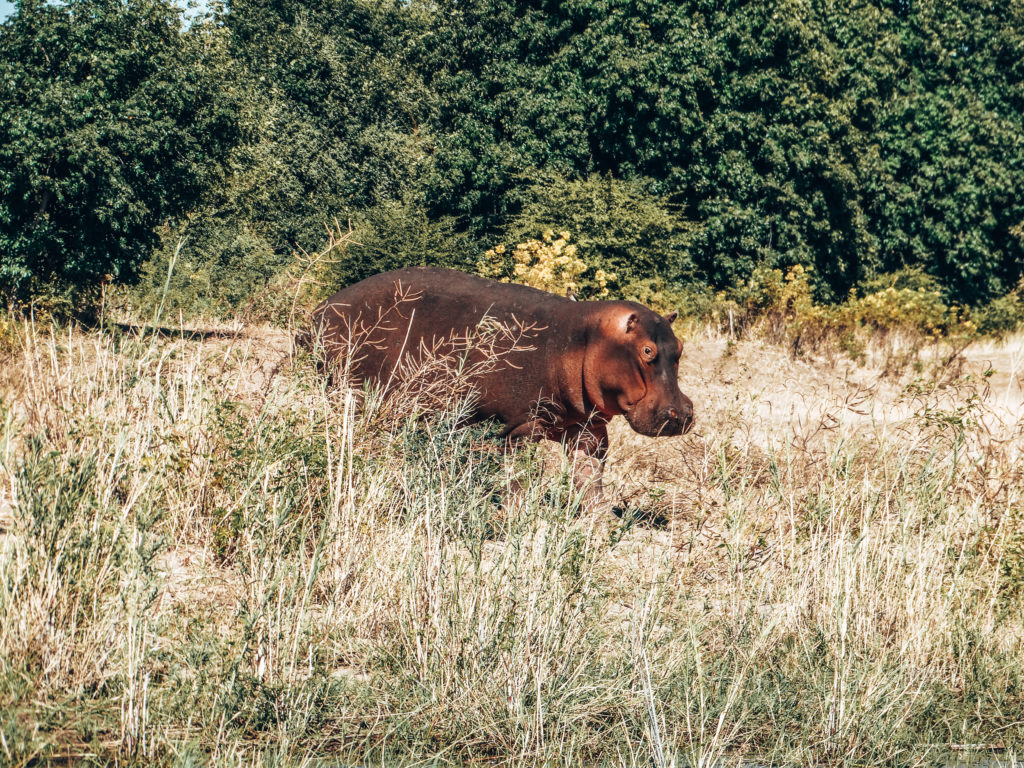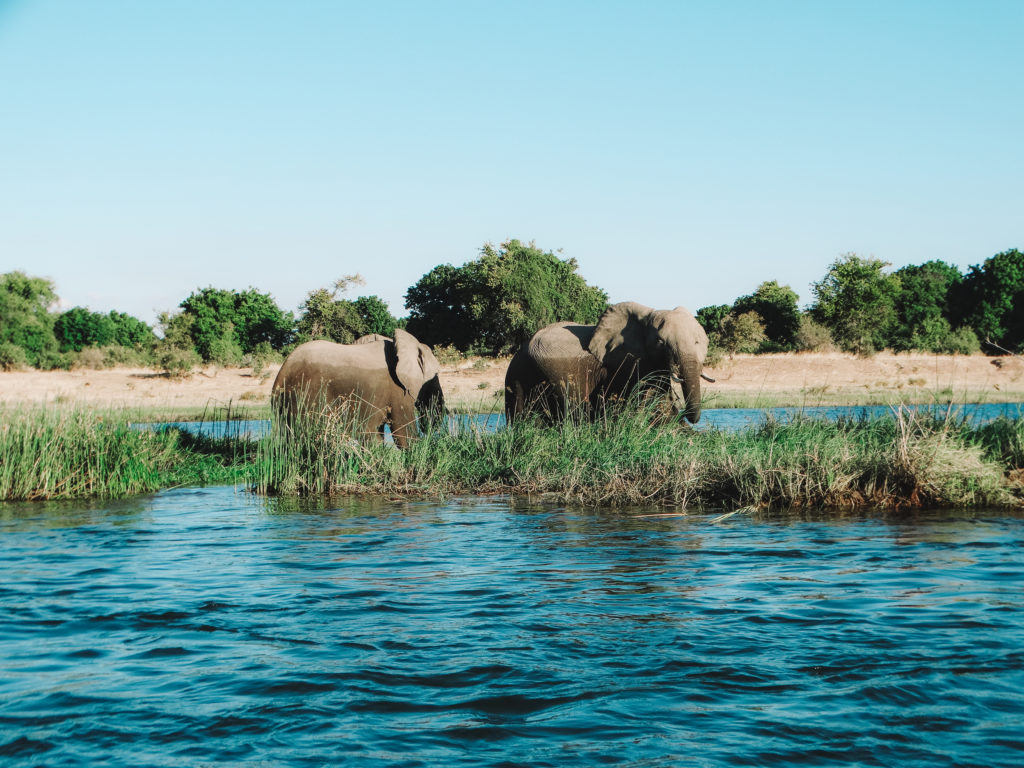 ---
Beware of Vervets!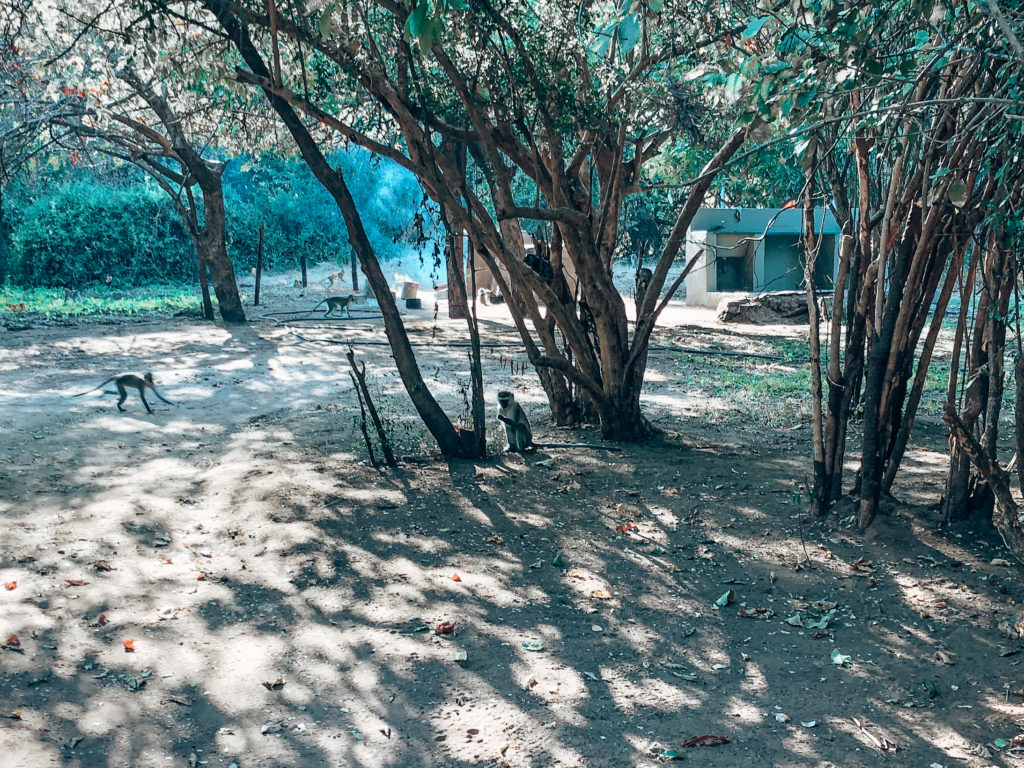 We were very responsible and put all our food and drinks in a separate tent, which we closed and locked when we left for the day (I highly recommend doing this). However, on our last day, we got a little lazy (aka, we left stuff out) and our campsite was rampaged by the local vervet monkeys! They ate our potatoes and apples, tore open our sugar packet and dumped it on the ground, and overall just wreaked havoc. Take my advice and don't leave anything out!
---
I hope this inspired you to go on a camping trip in your own neck of the woods! There are so many ways we can feed our travel bug while also staying safe and responsible during this challenging time.
Keep in mind, every country is affected by COVID-19 in different ways and to different degrees. Please follow your country's rules and guidelines and do not do anything that makes you feel unsafe.
---
Let me know what camping is like where you are from and where in Zambia I should camp next!