8 Tips for Cheap and Frequent Travel
Since leaving the States in January 2015, I've travelled to many different cities, about 10 different countries, and three different continents. During this time I was either a Peace Corps Volunteer, an English teacher, or a student. All this to say, I was not earning a lot of money. So, how do I travel cheaply and frequently? Let me share my secrets.
---
Live in a central location or travel hub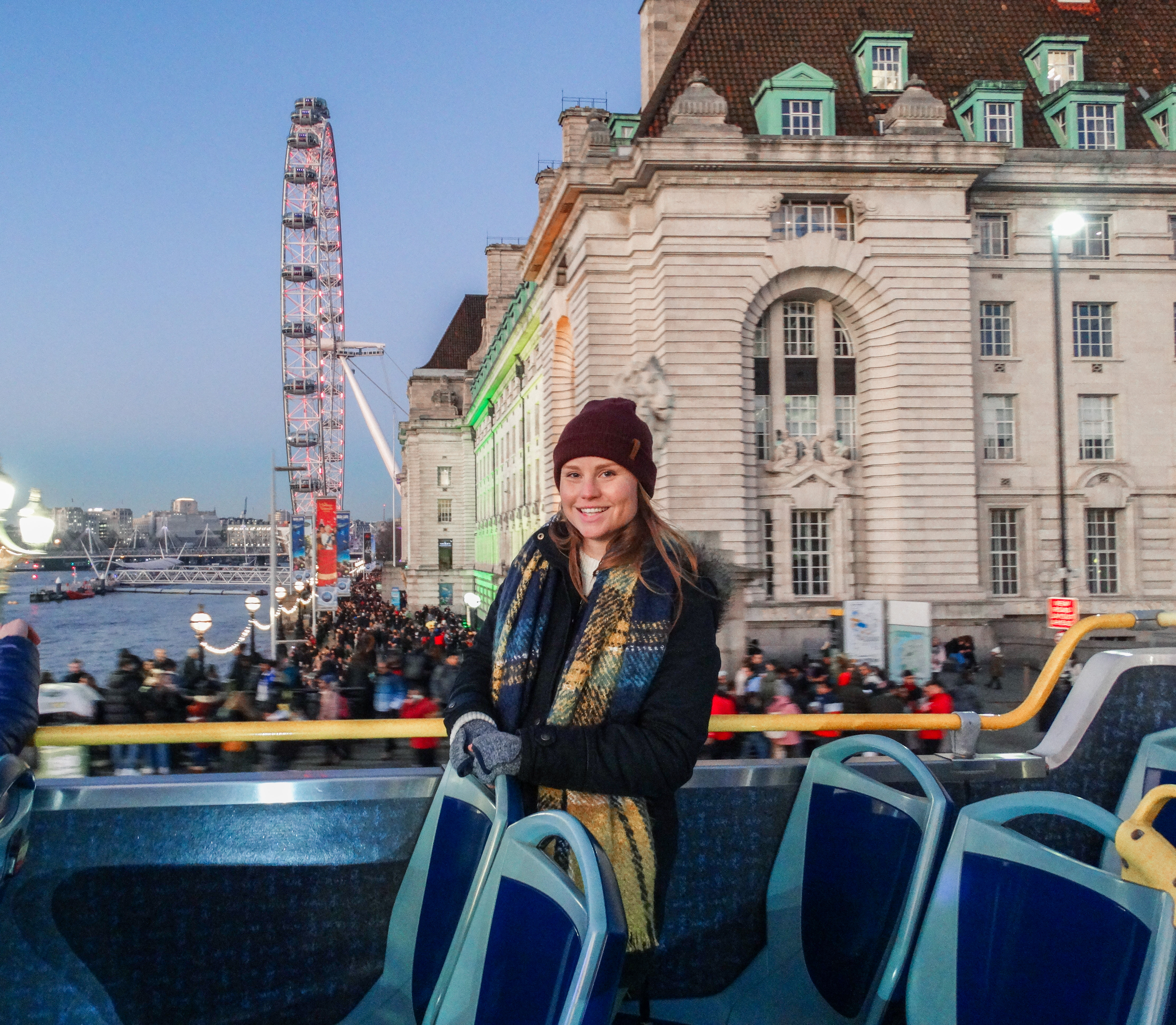 Flights are more direct from hub cities and they are often significantly cheaper.
This may be the hardest to accomplish since it may involve moving, but if you are passionate about travel and want to do so cheaply, it's a must. Living in a central location or travel hub such as London, New York City, Atlanta, Dubai, Beijing, Jo'burg, etc. is a game-changer for travel. You can save so much money and time when traveling from a travel hub. For instance, when I lived in the tiny town of Port Elizabeth in South Africa, it took me FOUR (count them, 4!) flights and almost three days of travel to visit my family in St. Louis. From the hub city, I did the same journey in two flights and one day, for the same (if not less) cost.
---
use a Travel Rewards Credit Card
You already spend money, why not get free airlines miles when you do?
Using a travel rewards credit card seems so obvious to me, but few people actually take advantage of them. I currently have the Chase Sapphire Reserve credit card, which is frequently rated as one of the best travel cards. If you have a smaller income and don't qualify for the Chase Sapphire Reserve, they also offer the Chase Sapphire Preferred (with slightly fewer benefits). In addition to points to use on travel, the reserve credit card also gives you access to ALL the Priority Pass airport lounges. Trust me, after 12 hours on a plane, a layover in a fancy airport lounge will ease all your travel stress. The credit card also gives you $300 travel credit each year and credit to apply for Global Entry and TSA pre-check, which are essential for a frequent flyer.
I use my credit card for EVERYTHING to get full advantage of the rewards. Truly, everything. The only time I touch my debit card is if I need to withdraw money from an ATM (and of course, pay off my credit card each month). I am not a financial advisor, so take my advice with a grain of salt. However, if you are financially stable and responsible, look into getting a travel rewards credit card.
---
Work online
While I was living and traveling around Southern Africa for two years, I worked as an online English teacher. This job gave me the ability to work from anywhere in the world. I made $21/hour (which is quite a lot in South Africa) and I only worked 20 hours per week. I was able to choose my hours easily and work while traveling. If you want to know more about working as an online English teacher, let me know in the comments!
---
Stop going home for the holidays!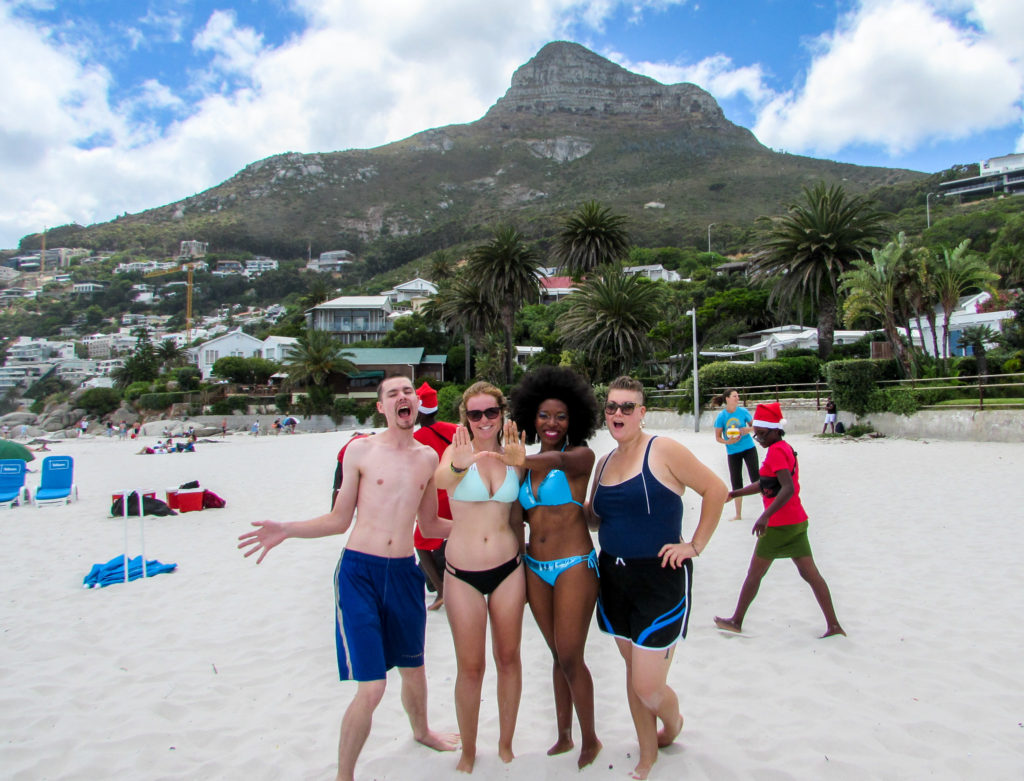 This may be my most controversial tip, but I don't care, it's essential if you are passionate about travel. If you work a traditional, full-time job, you have limited leave days. Why, WHY, are you spending 5-10 of those precious leave days visiting a city you've already been to?? I don't get it. I haven't been back to my hometown for the holidays in over five years.
However, if you really like your family and the only time you get to see them each year is at the holidays, why not suggest that the family meet in a cool location to celebrate instead? I've spent Christmas in Cape Town and Costa Rica, Thanksgiving in Sodwana Bay and Mexico, New Years in Mozambique and London… the list goes on. Trust me, it's worth it.
---
Bundle travel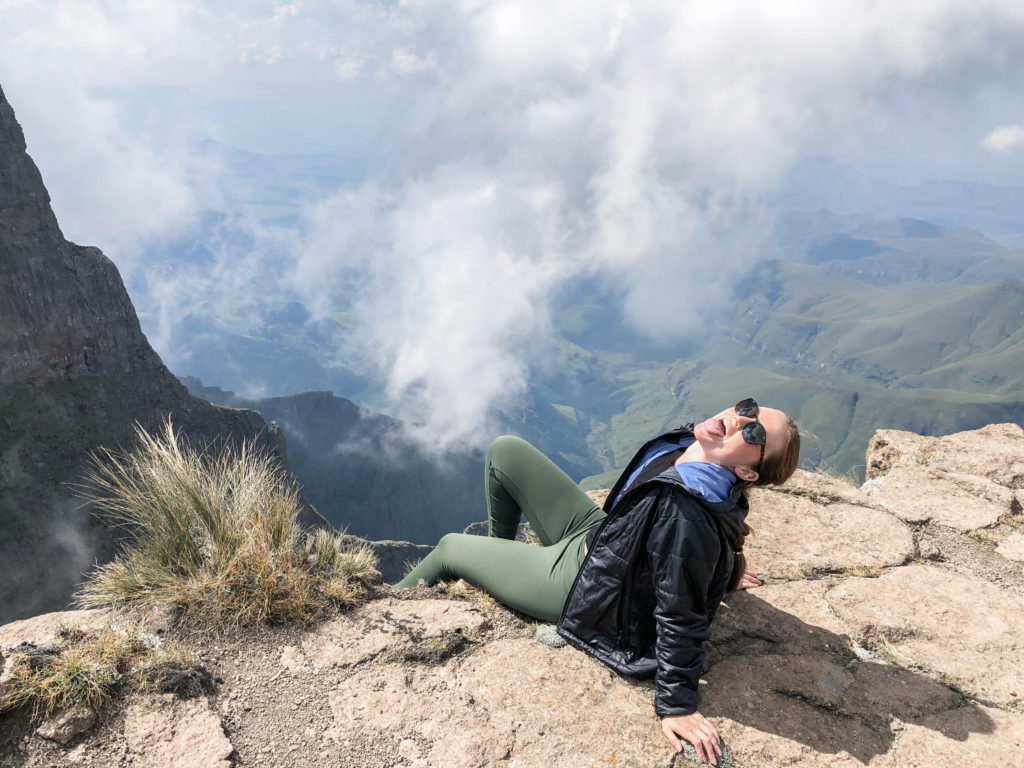 I never understood the point of paying $500 – $1000 on airfare to Italy for a week and then one year later, spending the same amount of money to fly to France for a week, and doing it all over again a year later to Spain. To me, that's a waste. Especially since travel between Italy, France, and Spain is so cheap. Instead, spend three to four weeks traveling around Europe. That way, you only have to pay the $500 – $1000 flight to Europe once (plus a few cheap flights within Europe) and you can visit multiple dream desitinations.
Now, I know this isn't feasible for everyone, but it can be! Some ways to accomplish this are to save up your leave days and do one big trip at the end of the year, or take a month off when switching to a new job and use that time to travel (who said you have to end your old job on Friday and start your new job on Monday?).
---
Take cheaper modes of travel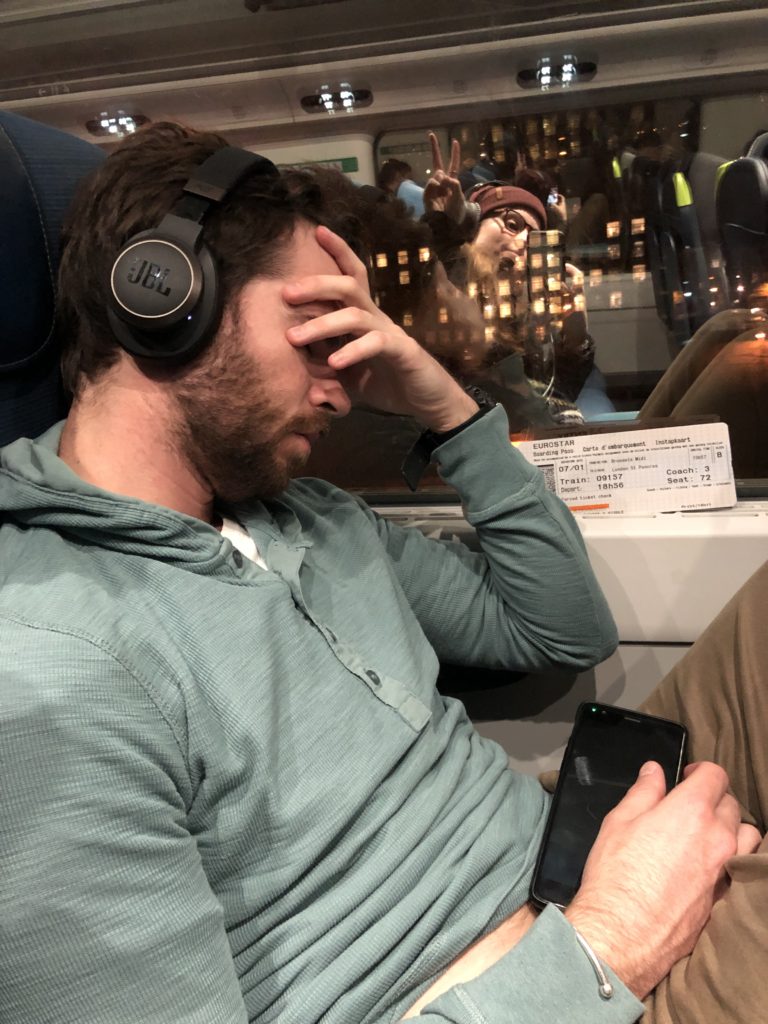 Yes, planes are easier, but sometimes they are just too expensive. I have saved so much money over the years taking buses/cars/trains instead of planes. Once, I took a 24-hour bus ride from Pretoria, South Africa, to Victoria Falls, Zimbabwe for nearly half the price of a flight. I also bummed a ride from two strangers to travel 8 hours from Tofo Beach to Maputo in Mozambique.
It may not be as nice as air travel, but finding alternative ways to travel can save you so much money in the long run. However, you need to decide if saving money is worth the extra travel time.
---
Stay in backpackers and hostels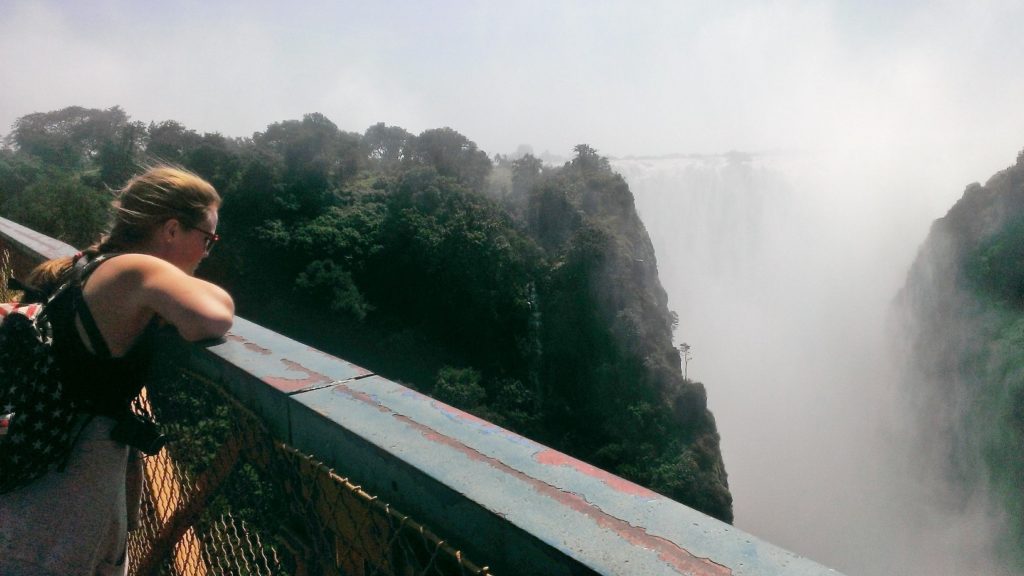 This also feels like a no-brainer to me, but in case you aren't aware, staying in backpackers/hostels is the best! Not only do you save money, but you can also meet people from all over the world who also love to travel. To this day, I still have friends that I met in a backpackers.
There are some backpackers horror stories (I stayed at a hostel in New York City that should be condemned haha) but more often than not, it's a great experience. If you want to learn more about my tips and tricks for staying in backpackers/hostels, let me know in the comments!
---
Travel in the off-season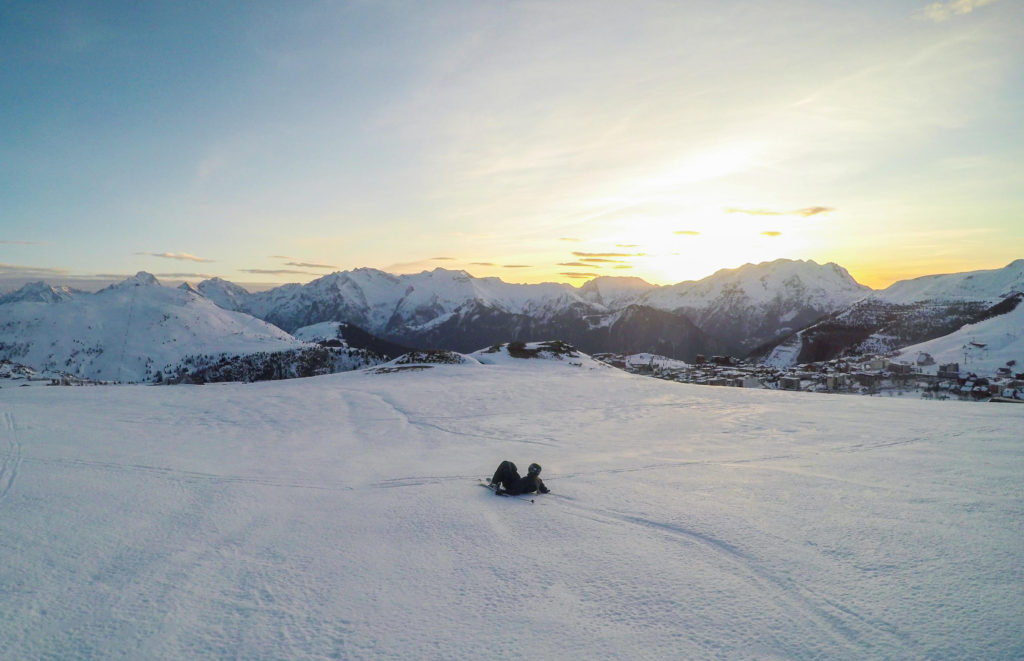 I left this tip for last since it is the least reliable. Yes, traveling in the off-season is cheaper and oftentimes less crowded, but it can sometimes lead to a worse experience. For instance, I went to Greece in March and although the trip was great, the weather was not. We couldn't take advantage of the blue, warm water that Greece is known for in the summer. Same goes when traveling somewhere in the rainy season. Yes, it's cheaper, but the rain can ruin the experience. However, when I went skiing in France, we travelled in mid-December, which is sometimes considered the off-season for skiing, but we had an amazing time and the experience was not diminished by traveling at that time.
One example of an experience that is actually made better in the off-season in Disney World. The peak season for Disney World is summer, which is miserably hot and humid (take my word for it), or Christmas time, which is packed. Visiting Disney in the off-season (think February or September) means the weather is better and the lines are shorter.
When considering traveling in the off-season, ask yourself, "Is saving money worth the experience possibly being dimished?"
---
Watch the full video here
---
Do you have any other tips and tricks for cheap, frequent travel? Let me know in the comments!