White Water Rafting on the Zambezi
White water rafting on the Zambezi is consistently rated as one of the best white water rafting places in the world, and for good reason. There is something magical about rafting next to one of the seven natural wonders of the world. Here's everything you need to know about white water rafting on the Zambezi:
---
When to go?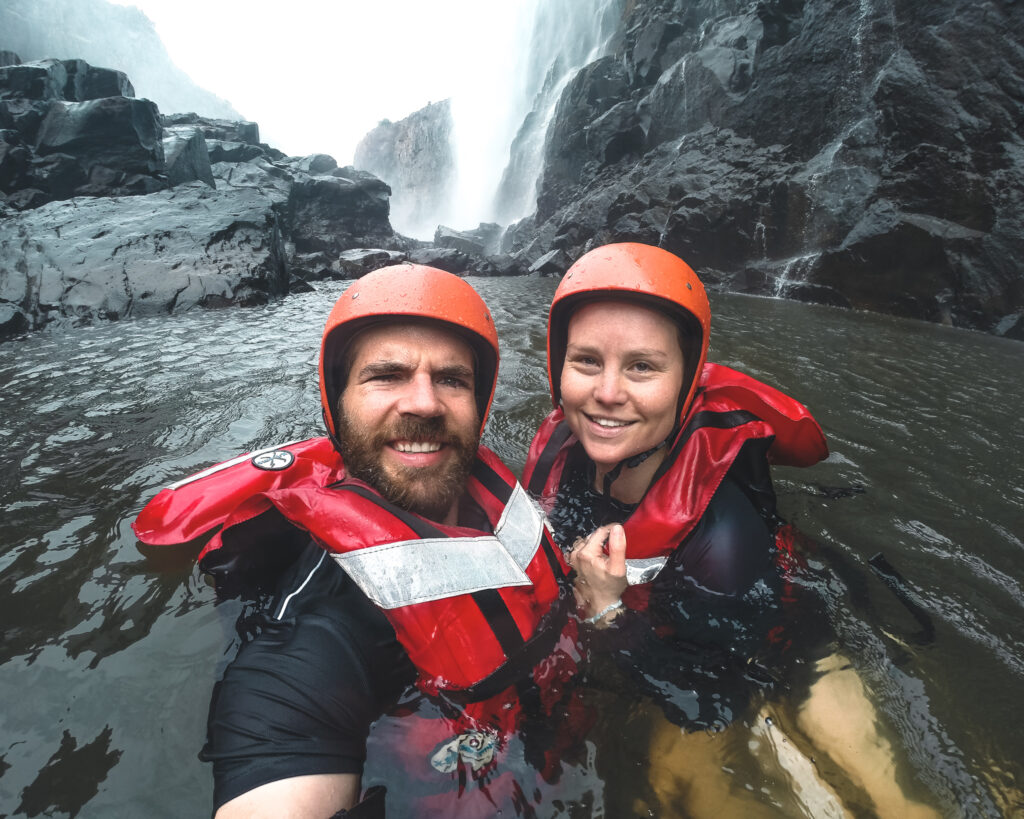 You can white water raft basically all year round, but the experience changes depending on the season and how much water is in the river. There are 21 rapids on the part of the Zambezi where commercial rafting takes place. In high-water season, you have to skip the first few rapids because they become too dangerous. We rafted in the low-water season (August – January) but I've heard that high-season (February – July) is equally as awesome.
---
Where to book?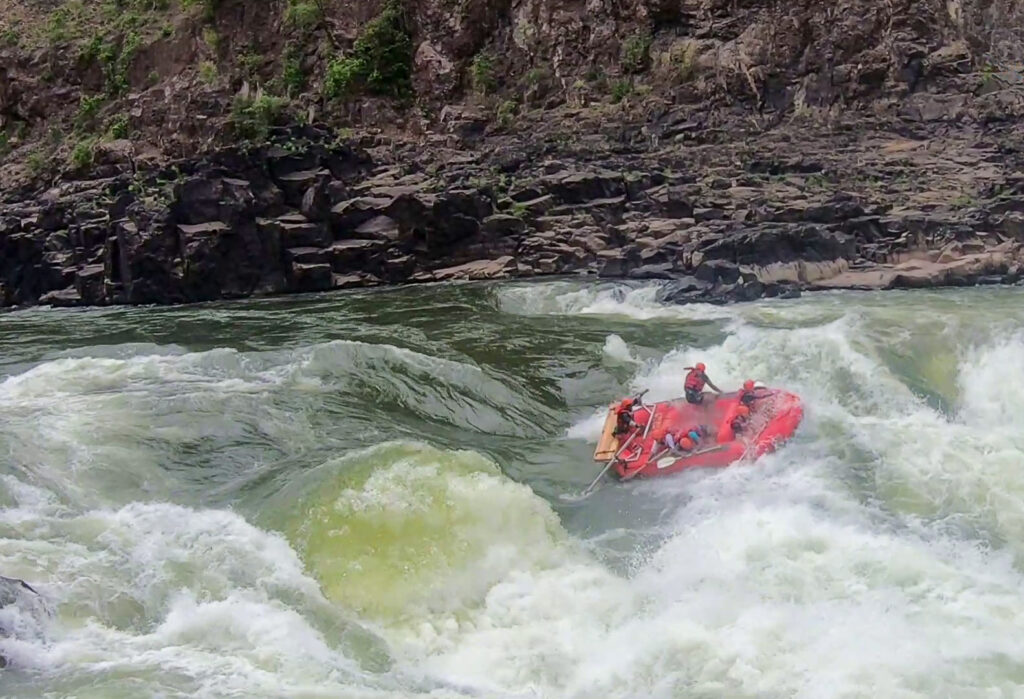 We booked through Bundu Adventures, which is on the Zambia side. There are a few other companies that you can book through (on both the Zambia and Zimbabwe side, depending on where you are staying) but we chose Bundu because Alex had rafted with them before and always had a great experience. The cost of rafting varies depending on the length (full-day or half-day) and whether you swim under the falls. Bundu Adventures also offers overnight rafting excursions!
---
What is the experience like?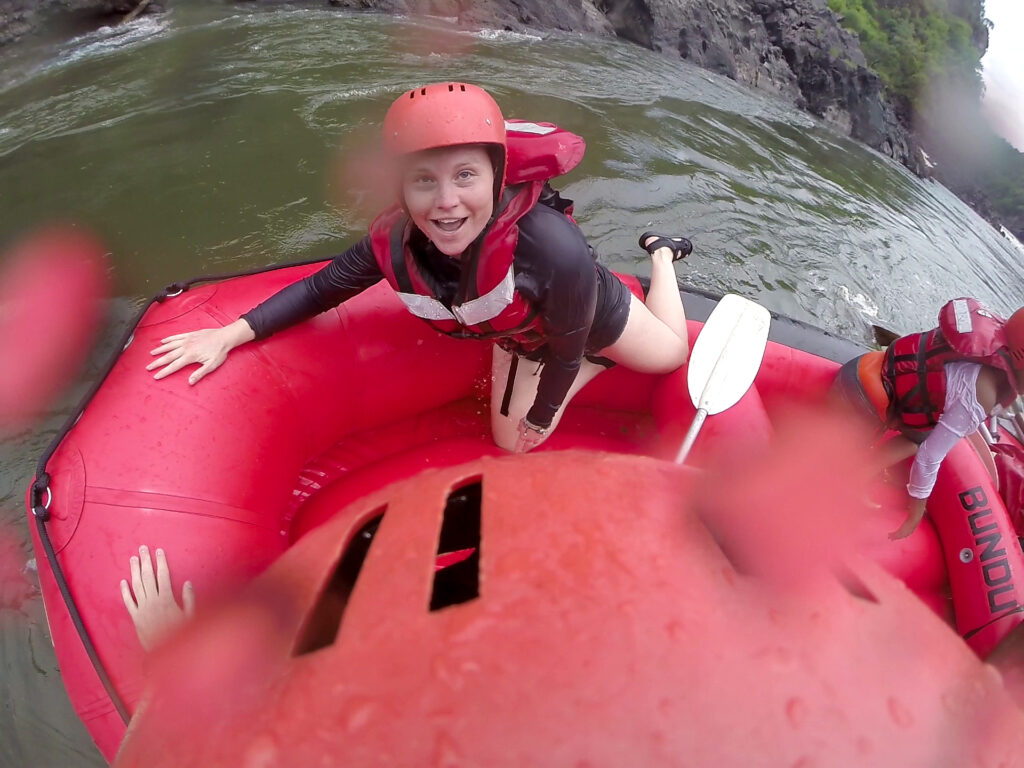 Bundu Adventures picked us up at our backpackers (we stayed at Jollyboys in Livingstone) and they drove us to the National Park where the excursion starts.
You get a safety briefing before heading down the gorge to start rafting. The hike down is a bit long but the views are incredible. Once in the gorge, you hop in the boat and paddle upstream to Victoria Falls. Since we paid to swim under the falls, we climbed out of the boat and swam in a small pool under Victoria Falls. I don't think this available during high-water season. However, we really enjoyed it and it's such a cool experience.
After swimming under the falls, you start the rafting! On a half-day excursion, you go over 13 rapids and a full-day excursion is all 21 rapids. At the half-way point, a porter brings down food and you eat in the boat while causally floating to the next rapid. Another awesome part of rafting is when you get to jump out of the boat and swim. They even let you swim through some of the extra small rapids. It's so fun floating through the Zambezi being pulled by the current.
Once you finish the rafting, you have to hike back up the gorge. It took us about 30 minutes and we are reasonably fit haha. Once you are back on high ground, a car picks you up and takes you back to your hotel.
---
Is it safe?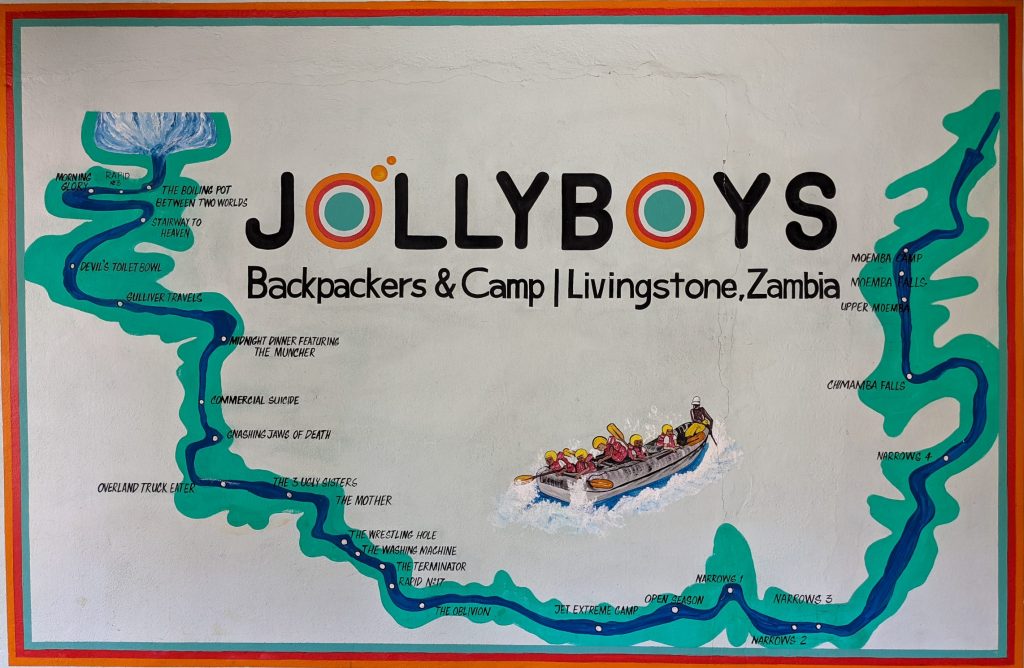 I felt very safe during this experience. There is safety briefing before you start rafting to make sure everyone knows what to do in different situations. The rapids on Zambezi range from a 1 to 6 rating (6 being the highest and most dangerous); however commercial rafters only go on rapids rated 1 to 5 (you walk around the rapid that is rated a 6). There is always an experienced guide (or two) in the boat with you at all times, and one or two safety kayakers whose job it is to grab people who fall out and drift away from the boat. Everyone wears a (very tight) life vest and helmet at all times. Safety is a top priority, but let's be honest, the danger is half the fun ;P
---
What to bring?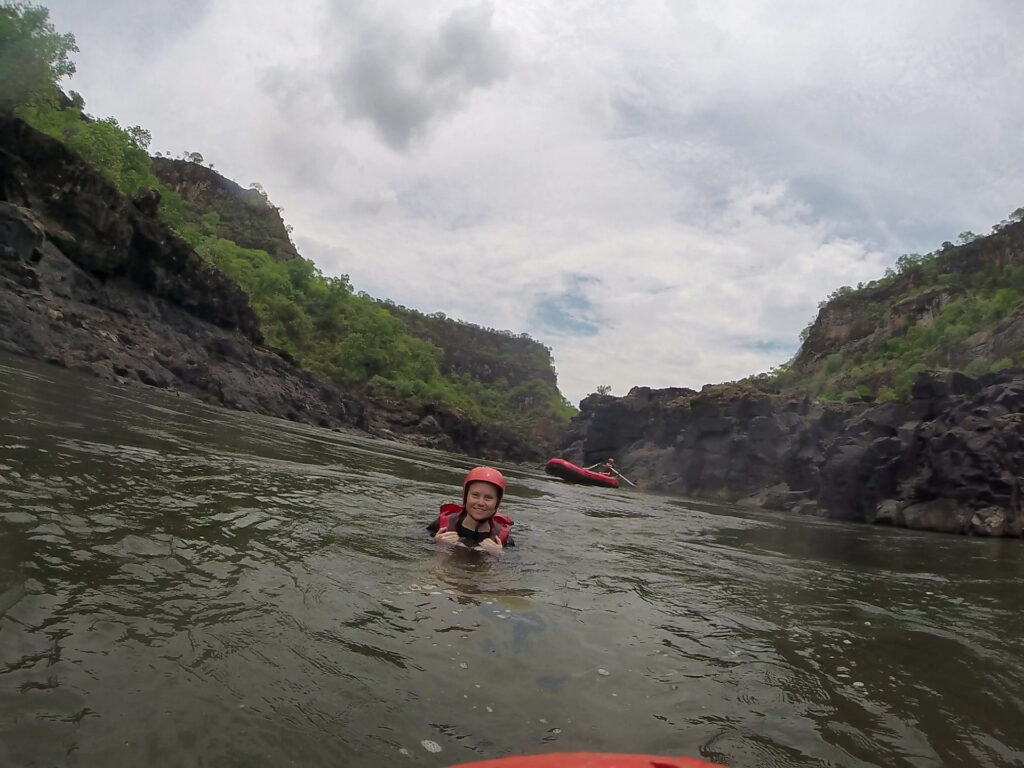 Bring lots of sunscreen! I applied in the morning and at lunchtime and still got sunburnt. You don't want to bring anything on the boat that you wouldn't want to get wet or lost. You can leave your valuables in a lock box on land before you go. The guides bring a waterproof bag on the boat for things like sunscreen, but I wouldn't recommend bringing phones or cameras on the boast because you never know what might happen. Alex and I brought a GoPro on the boat (stuck to Alex's helmet) but there is also someone filming from shore as you go.You can buy the photos and video for an extra charge, however, I don't recommend purchasing the photos, since they are just screenshots from the video. Also, make sure to bring comfortable shoes to walk in. The hike in and out of the gorge is quite strenuous and you don't want to be wearing flip flops. Alex and I wore waterproof sandals and those worked well!
---
I uploaded a YouTube video all about the experience of white water rafting on the Zambezi. Check it out here:
---
Have you been White Water Rafting? Where did you go? Have you rafted on the Zambezi? Tell me about your experience in the comments!