Camping at Lake Tanganyika in Zambia
For the holidays this year, we decided to do something a bit more low-key, everything considered. Instead of spending Christmas at Alex's gran's house with 30+ people, we went camping at Lake Tanganyika with some of Alex's cousins and their partners. Just eight people in the great outdoors.
Lake Tanganyika is basically the most northern you can get in Zambia and it's the most northern in Africa that I'd ever been (minus a layover in Kenya, but I didn't leave the airport ;P). The lake is absolutely gorgeous with crystal clear blue water and sandy beaches. We absolutely loved our stay and here is everything you need to know about camping at Lake Tanganyika.
---
All About Lake Tanganyika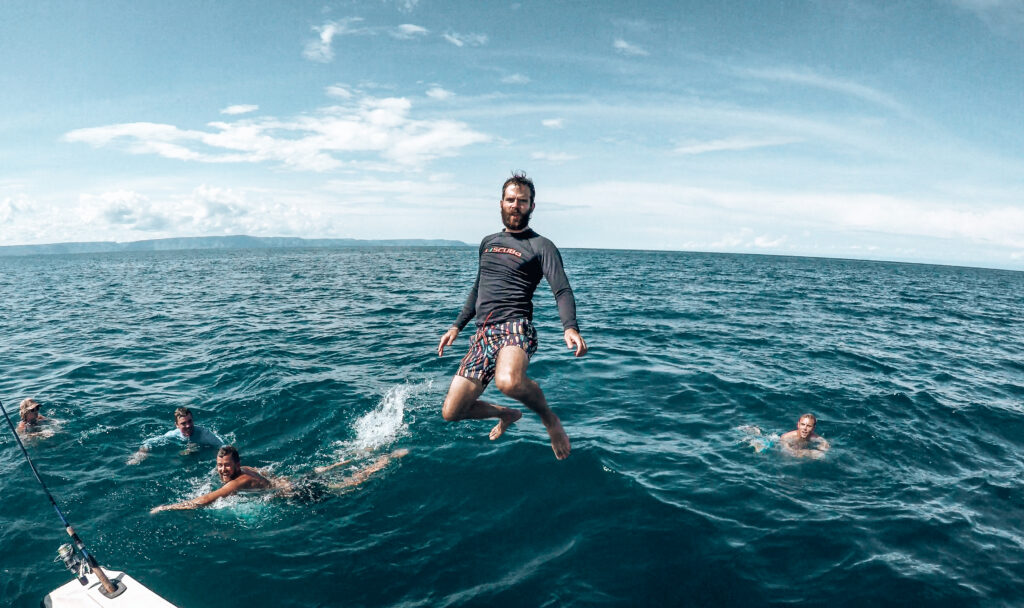 Lake Tanganyika is an African Great Lake that borders Zambia, Tanzania, the DRC, and Burundi. Lake Tanganyika is the world's longest freshwater lake, the second-oldest freshwater lake in the world, the second-largest lake by volume, and the second-deepest lake after Lake Baikal in Siberia. Lake Tanganyika reaches a depth of 1,470 meters (4,820 feet), which is almost a mile! Facts taken from Wikipedia ;P
---
Where to stay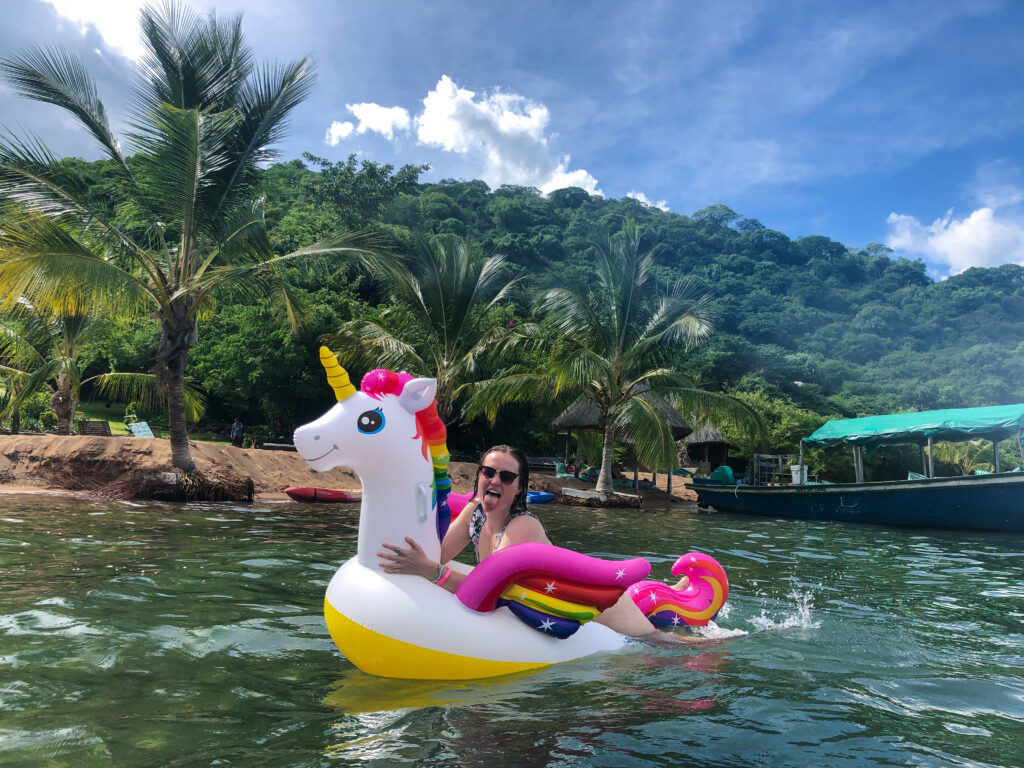 We stayed at the campgrounds of Ndole Bay Lodge, which is a lodge in, you guessed it, Ndole Bay. Ndole Bay is quite close to the border of Zambia and the DRC. There are a few other lodges on the Zambia side of the lake, like Lake Tanganyika Resort and Isanga Bay Lodge, but you can also visit Lake Tanganyika on the Tanzania, DRC, or Burundi sides.
Ndole Bay is a beautiful, newly renovated lodge with accommodation ranging from camping to full-service chalets. The campsite has a nice toilet/shower facility and a communal electricity hook-up, but no drinkable water hook-up (you must bring your own drinking water or refill at the lodge). Also, there is no cell service at Ndole Bay and the Wi-Fi is only for chalet guests, so be prepared to be off the grid for the duration of your stay.
---
When to go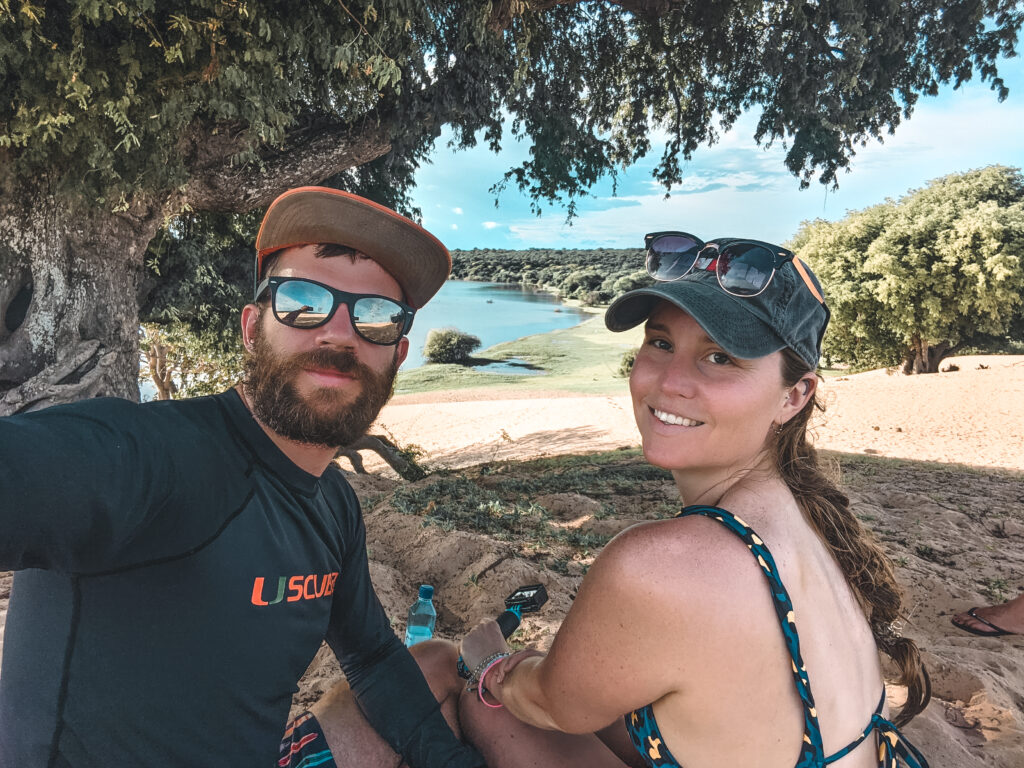 We visited Lake Tanganyika in Zambia's summer (December/January) and the weather was better than we expected. Although it was hot, it was not unbearable, and even though it rained most days, it only lasted for about 30 minutes – except on the last day when we were packing (yeah, that was fun).
---
What to bring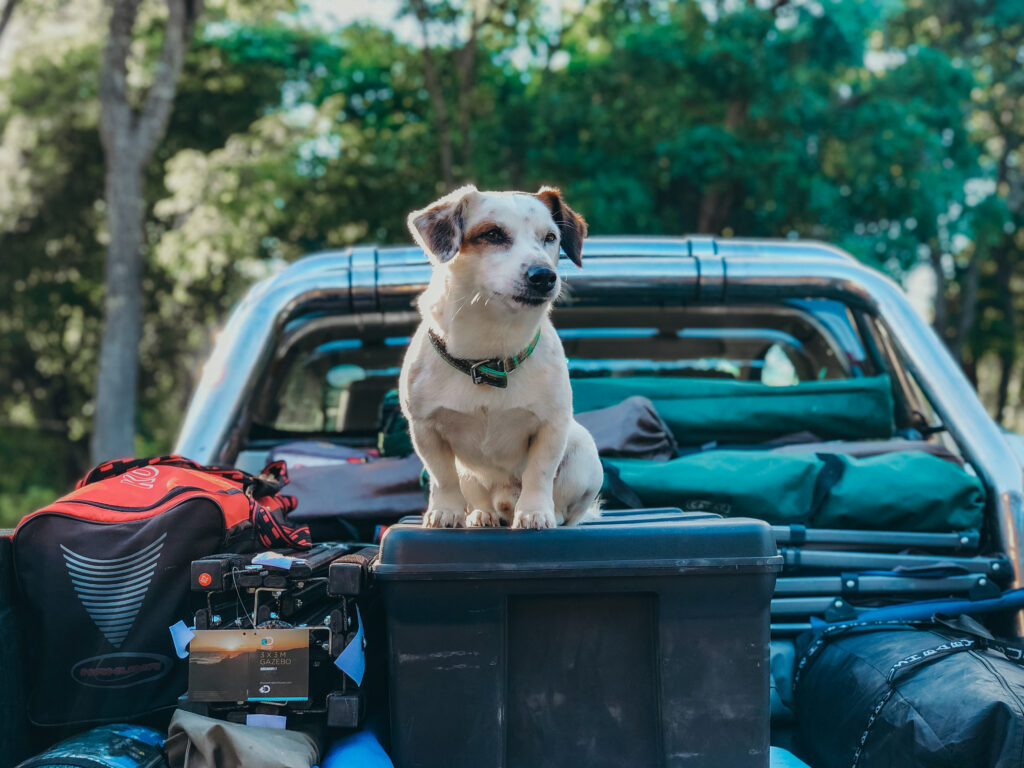 If you are camping, bring everything (everything) you need for your entire stay. I'm talking tents, bedding, clothes, toiletries, food, cooking supplies, water, and drinks. Luckily, the lodge did have drinking water and filled up our bottles when we ran out. However, the showers and sinks are straight lake water, so don't drink those. We also brought a portable refrigerator and freezer that we plugged into the communal electricity. It worked wonders to make sure our food stayed fresh for the duration of our trip.
---
Activities
Ndole Bay Lodge offers a wide array of activities to do during your stay. Most activities center around the gorgeous lake (like the ones mentioned below). In addition to the activities we did, Ndole Bay also offers kayaking, game drives, and more. Some people even bring jet skis to use during their stay.
Scuba diving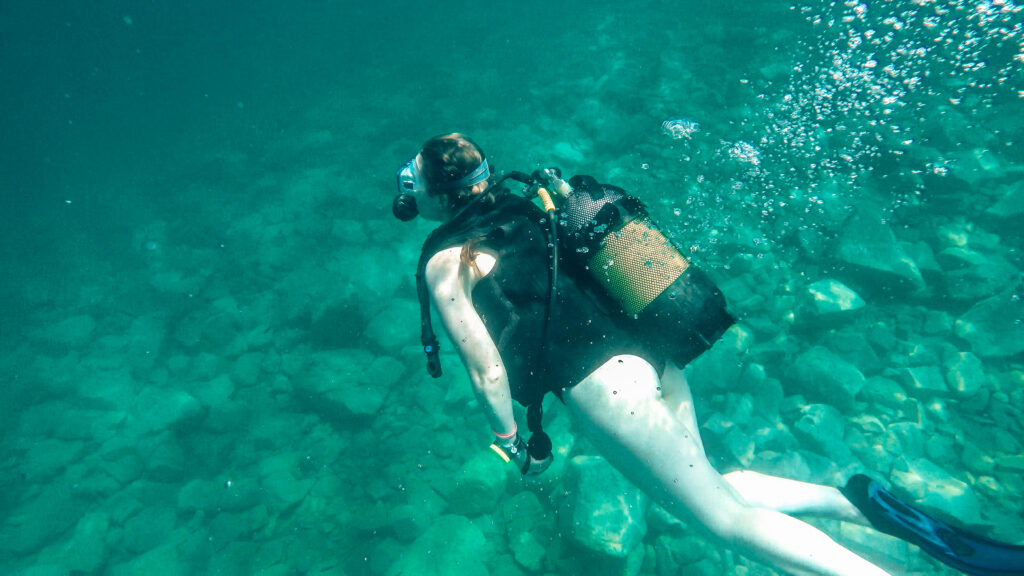 Scuba diving in a lake is such a different experience than scuba diving in an ocean, but definitely something all avid divers should experience. The lodge charges $150 for two dives and provides all your gear as well as a guide. We went to a depth of 25 meters and I was shocked that I didn't need a wetsuit – I was quite comfortable. We saw tons of fish, eels, and I swear I saw a betta fish (or something like it haha).
Snorkeling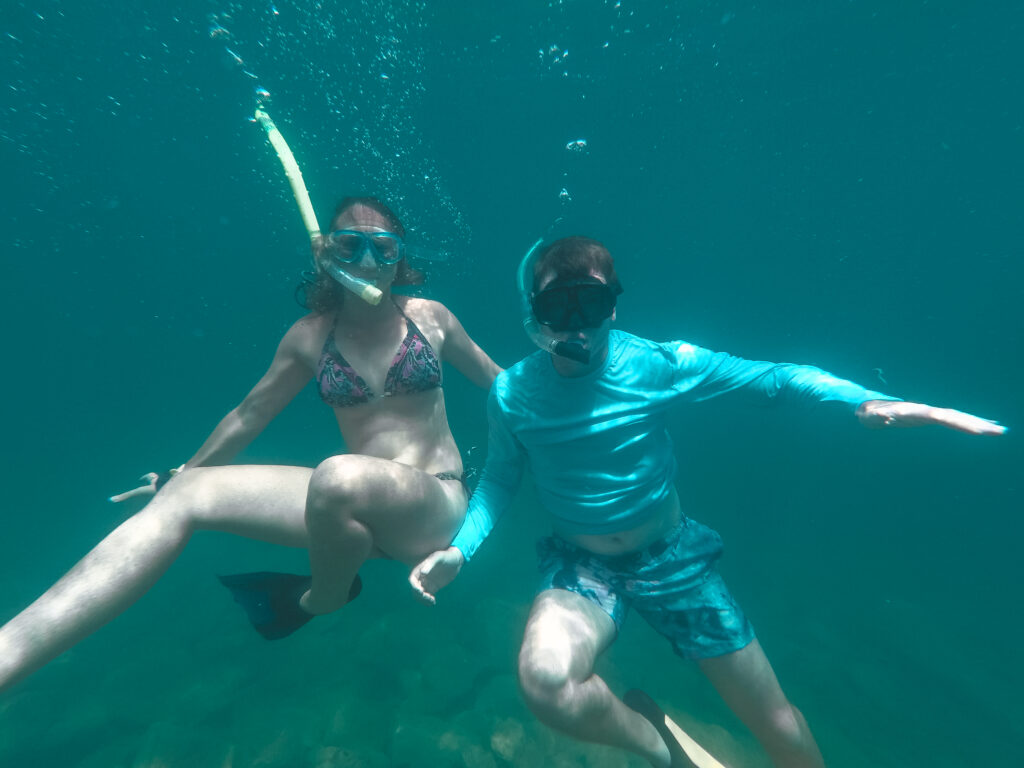 While three of us scuba dived, the rest of the group snorkeled. The water is crystal clear, especially considering that it is a lake. Ndole Bay Lodge charges $25 per person for the snorkel trip. They take you about 15 minutes into the lake by boat and you spend the morning jumping in and out of the water, snorkeling, and taking photos.
Water skiing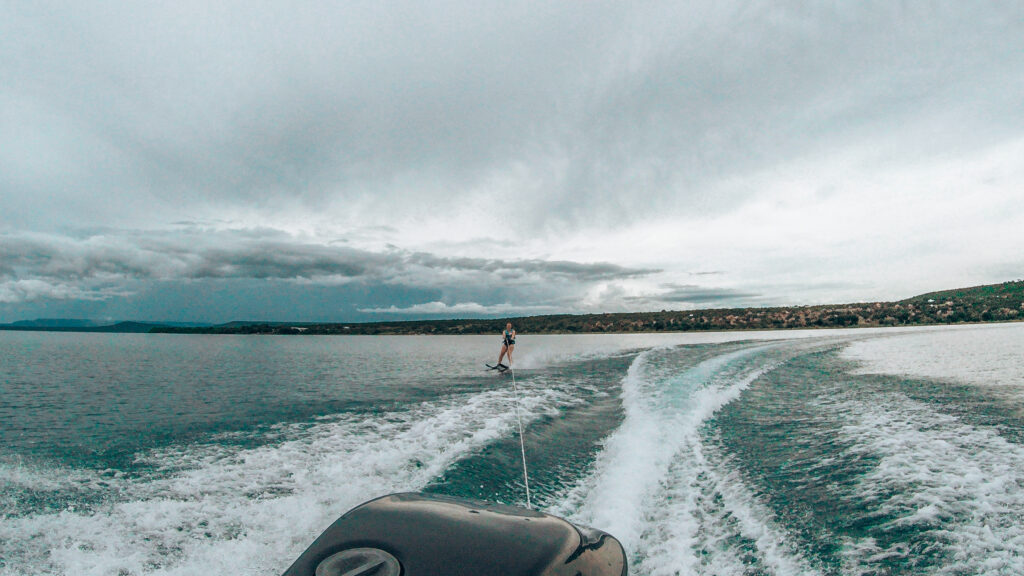 Alex is an avid, and very talented, water skier and I started water skiing when we lived in Port Elizabeth in 2018. I had just started slaloming when we moved from Port Elizabeth to a more land-locked area, so I am a bit rusty. Ndole Bay Lodge offers water skiing for $1/minute. As Alex pointed out, after 10 minutes of water-skiing you are usually exhausted and ready to head in, so $1/minute ends up being pretty reasonable.
swimming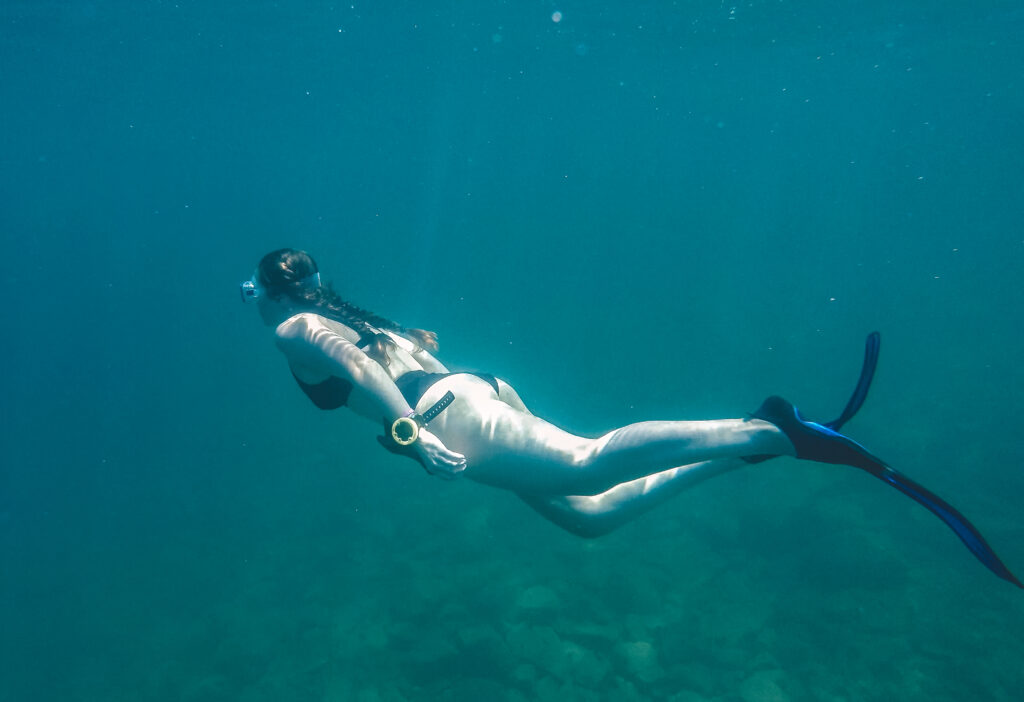 There aren't many places in Zambia where you can swim due to the abundance of crocodiles and hippos, so being able to swim in Lake Tanganyika was such a gift. There are crocodiles and hippos in Lake Tanganyika but Ndole Bay Lodge makes a huge effort to ensure that there aren't any in the water in front of the lodge. They have a scout who sits and keeps a lookout all day and the staff constantly drive a boat around the lodge to scare off animals. Also, crocs and hippos don't like to swim in the deep water.
Boating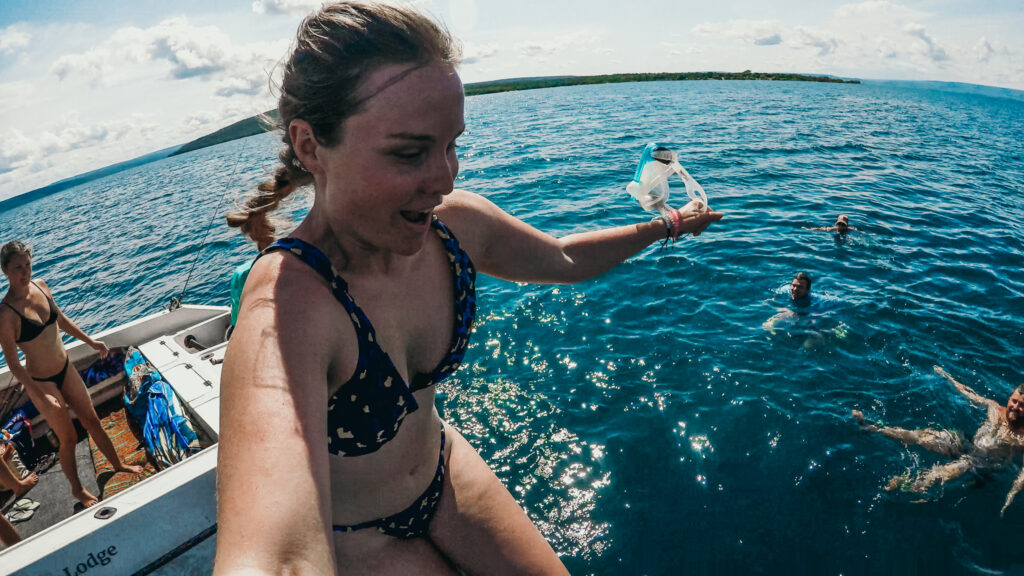 Nothing quite like spending the day on the water. You can rent a boat from Ndole Bay Lodge (it comes with a driver), or bring your own boat. We only went boating when we went fishing, but you can also rent a boat for a sundowners cruise (aka drink and watch the sunset) or a lake safari. To be honest, I just put a boating section so I could include this photo ;P
Fishing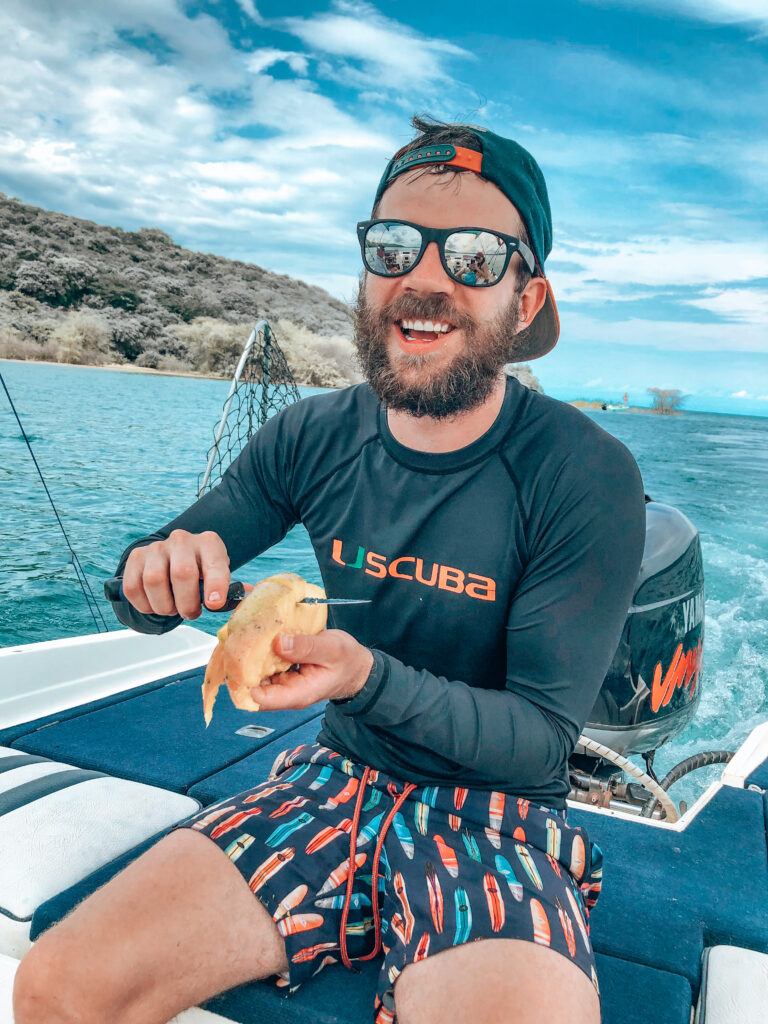 I do not fish, but a few people from our group do, so we went out on a boat and fished in the lake twice during our trip. I am no expert, but apparently, the fishing in Lake Tanganyika is much better than many other places in Zambia. Also, part of the lake is a national park, so if you fish in that area you need to pay park fees.
---
safety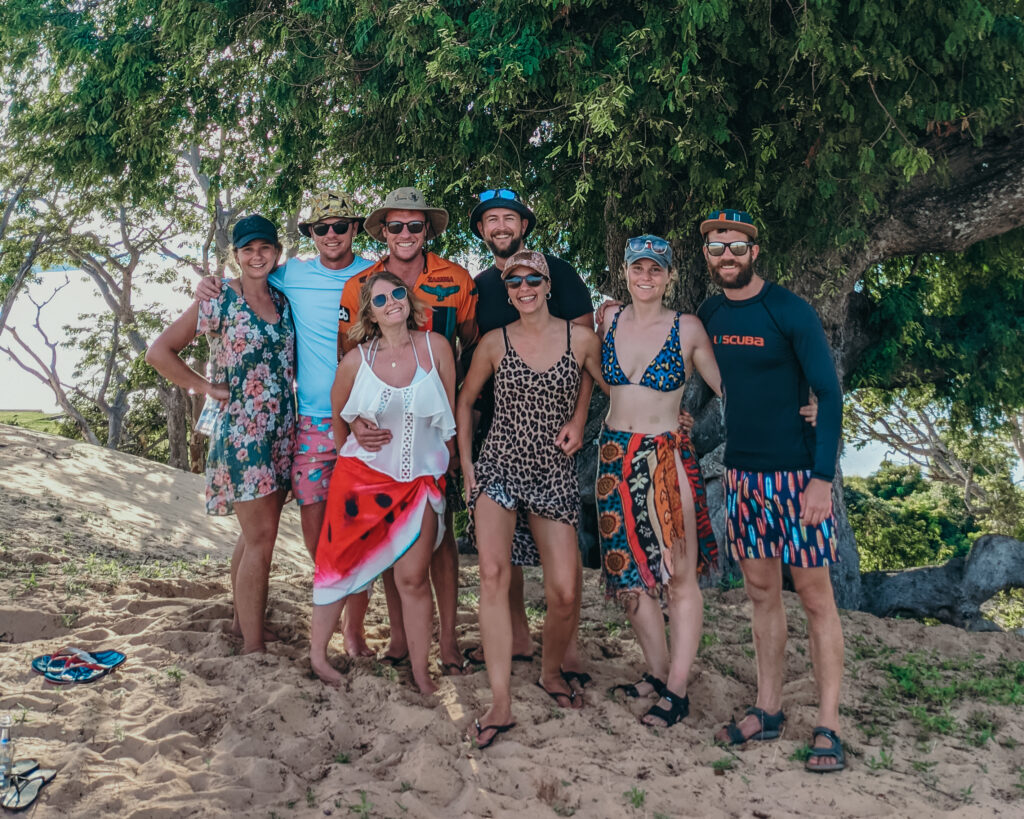 As I said in the swimming section, crocodiles and hippos are usually a concern in Zambian water but less of a concern at Ndole Bay Lodge; however, make sure to follow all the rules of the lodge: don't swim by the reeds, stay close to the lodge, and don't swim at night.
If you are boating, make sure you pay the park fees to go into the National Park and don't get too close to the DRC as people have been arrested for accidentally crossing the border.
---
If you are interested in more camping posts, click here, and if you want to see more posts about travel in Zambia, click here.
I also made a video with some highlights of our trip, which you can watch here:
---
Have you ever been to Lake Tanganyika? Where did you stay? What did you do while you were there? Let me know in the comments!